PDF
You can use this add-on to create a PDF file which contains the form entry data. You can:
Attach this PDF to email notifications
Attach this PDF to email autoresponders
View PDF in the back-end
We offer customization options for the PDF file, allowing you to edit the file name, author info, font-size, header and footer. You can even have the PDF file use the multi-columnar format of your form.
Here is a sample PDF generated by the add-on.
Zapier
You can use this add-on to send your form entry data to hundreds of apps on Zapier.
Examples:
Create a MailChimp subscriber
Add a row in Google Spreadsheet
Get Slack notifications
This add-on is super easy to configure. To create a zap, simply copy-paste the webhook URL from Zapier into the add-on settings in FormCraft. Read more.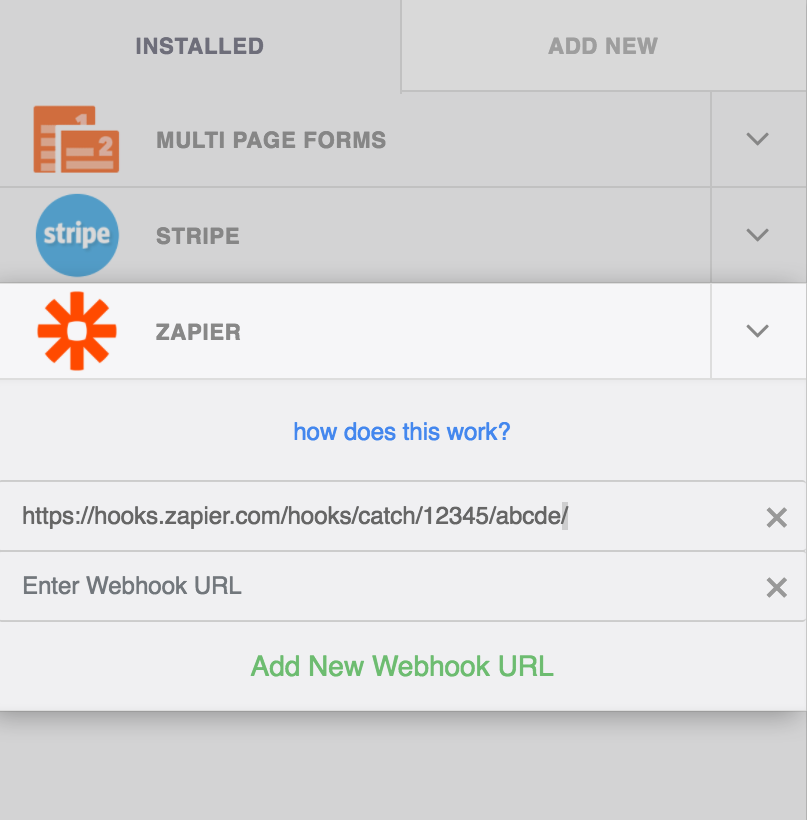 Multi Site
Allows usage of FormCraft on the sub-sites of a WordPress Multi Site Installation.
Network activate FormCraft, or activate individually on sub-sites
Enter the purchase key just once
Sub-sites don't share data
Note: This add-ons allows plugin usage on one WordPress Multi Site installation, including sub-sites. It does not allow usage on multiple WordPress installations.