How to Register Your Plugin
Why To Register
It is required to register your plugin (in other words, enter the purchase key) for:
Getting support
Getting plugin updates
Purchasing Add-Ons
Getting plugin updates for add-ons
How To Register
To register your plugin, login to your WordPress, and go to the FormCraft dashboard. Click on the License tab.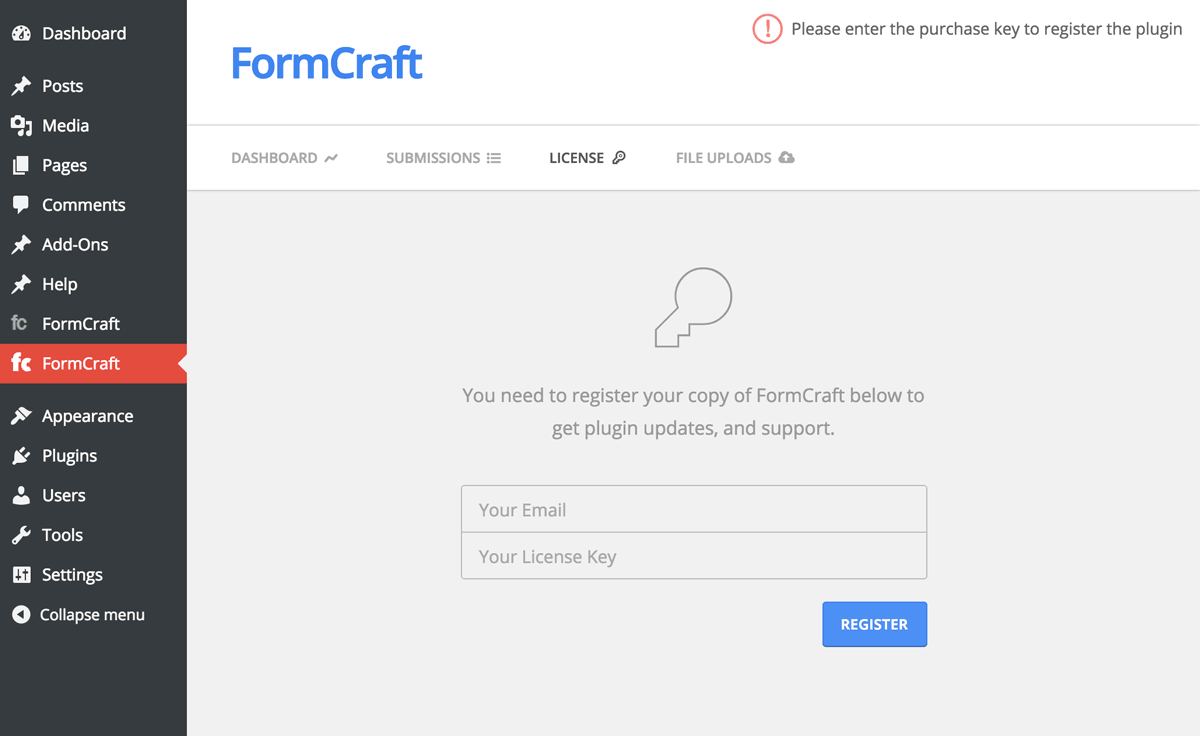 Here, enter your email address, and license key. You can later on create an account on formcraft-wp.com with this email address to keep a track of your registered license keys, add-ons, and get support.
Where is my license key?
You can find your license key (also called purchase code) on the downloads page of CodeCanyon.